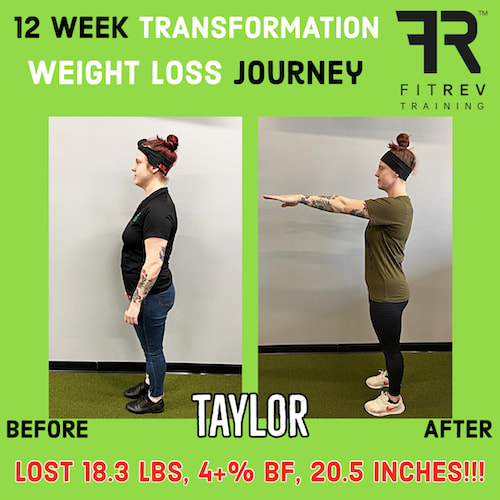 Lost 18.3 lbs, 4% BF, 20.5 inches!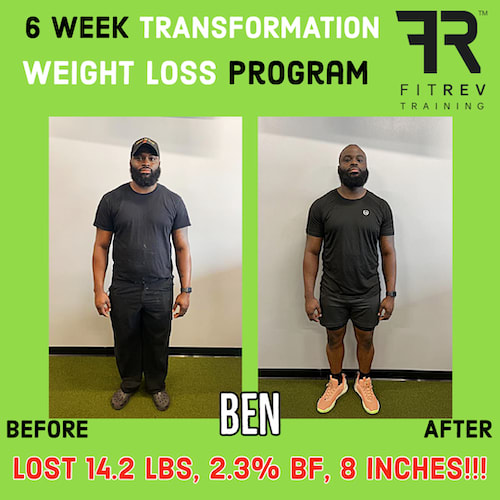 Lost 14.2. lbs, 2.3% BF, 8 inches!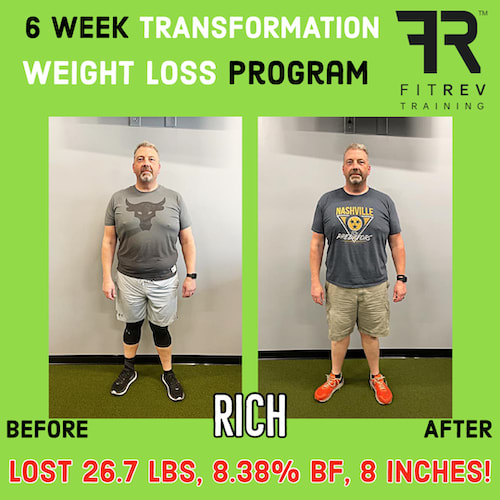 Lost 26.7 lbs, 8.38% BF, 8 inches!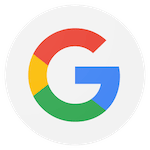 FitRev is the best gym I've ever been to! It provides a sense of community along with a healthy butt-kicking every class/training session. The coaches are all top notch people and they have all the equipment you need for a great workout. The price of a membership here is reasonable for the investment you're making in your health!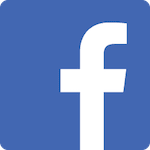 Excellent trainers who are thorough and will adjust anything to your fitness level. Everyone is welcoming and encouraging. I am happy to call this my gym home.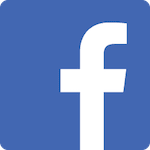 Best Training facility in Sumner County!!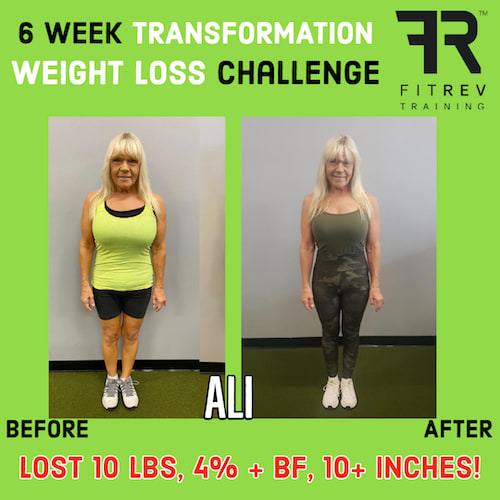 Lost 10 lbs, 4% BF, 10+ inches!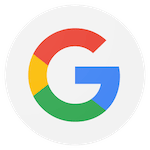 The people here are amazing! So encouraging professional and helpful! I came in to Hendersonville on business and needed a gym to work out at for a week. They were more than accommodating! If I lived here this is where I would connect and build community! Thank you so much for your professionalism and excellent customer service.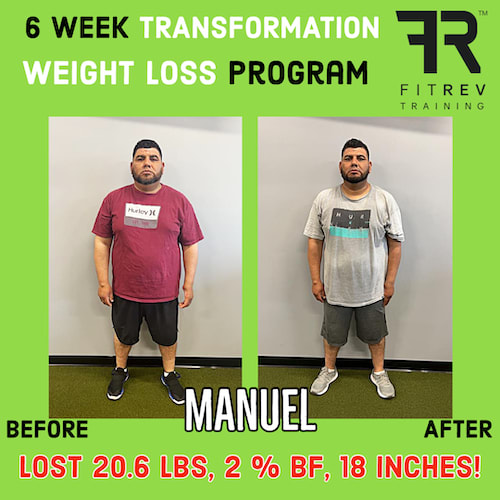 Lost 20.6 lbs, 2% BF, 18 inches!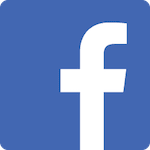 The management and staff here are so attentive to the needs of each individual member... very eager and friendly to help in any way. Everything is done with excellence, planning and purpose. I am very impressed with the level of training and the diversity of style between each coach. They offer a variety of classes at various convenient times throughout the day. Jason Santiago is the best of the best when it comes to personal training and he leads a team of the best trainers in the area. This is not your normal gym or training ground... this is something unique and I'm grateful to have found my new training home!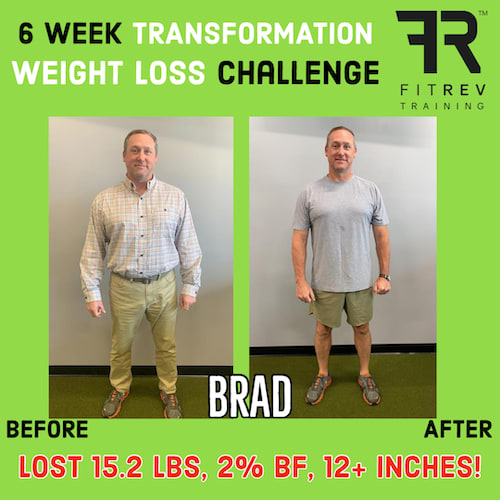 Lost 15.2 lbs, 2% BF, 12+ inches!

I can genuinely say that I got way more than I bargained for! In the best way possible, everyone is so kind and welcoming. The environment is like no other, I've never had a gym experience quite like @ FitRev! If you need accountability, genuine people, and support this is your place ! 😁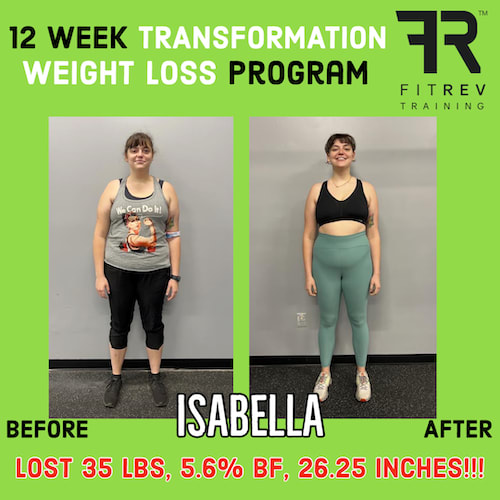 Lost 25 lbs, 5.6% BF, 26.25 inches!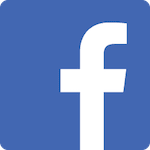 Great atmosphere! Can definitely rely on the team to hold you accountable and push you to reach your goals! Def proud to be a part of the FitRev team!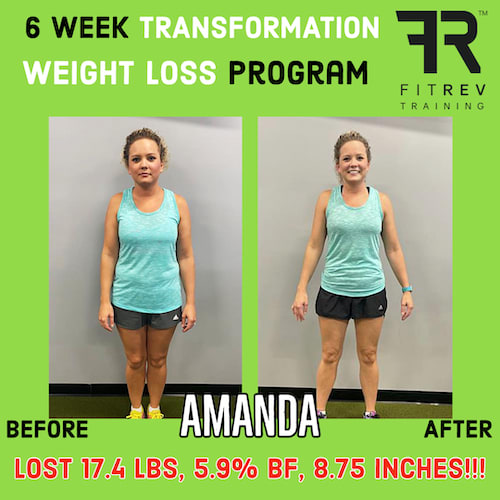 Lost 17.4 lbs, 5.9% BF, 8.75 inches!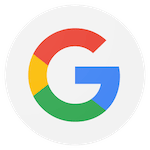 My wife and I have been going to FitRev for several months and we really like it. Everyone who works there is friendly and make an effort to remember your name and get to know you a little bit. They engage you warmly right when you walk in the door, and you don't ever feel like just a "patron". They genuinely care about your health and fitness improvements. Their boxing training is a fun workout for anyone at all levels and if you aren't on the level of the day's session, they don't make you try beyond your ability, but still give you encouragement and instruction on how to safely improve your skills. Before you know it, you are utilizing what you learned to get a better workout. The 1:1 personal training is lead by people who know what works and what is safe yet effective. It isn't a cookie-cutter program; it is tailored to your exact needs.
After just three great (and fun) sessions with T'Lark, my strength, flexibility, form, balance, and overall posture has improved not only for my boxing training, but for my job at a desk all day. She knows her stuff and won't waste time on anything that doesn't improve your problem areas. Well worth the cost and time. On top of of that, parking is great, the facility is sparkling clean, doesn't ever smell like a locker room, and you just get in a good workout with great staff members without hassle or annoyance. Even the other people who go there are nice and friendly. It is just a different kind of gym that other gyms should be like, but fall far short. Give FitRev a try.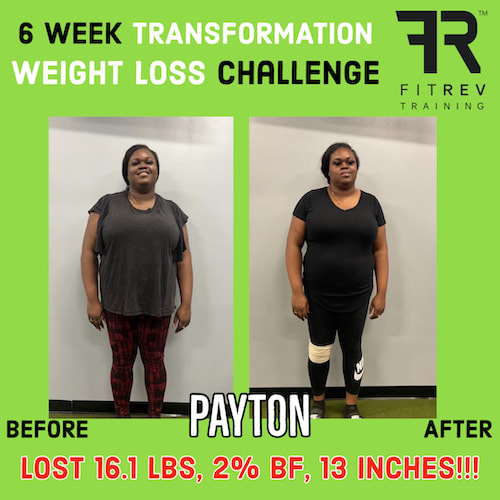 Lost 16.1 lbs, 2% BF, 13 inches!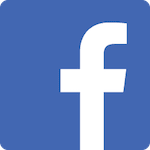 So excited to start the next part of my fitness journey with FitRev!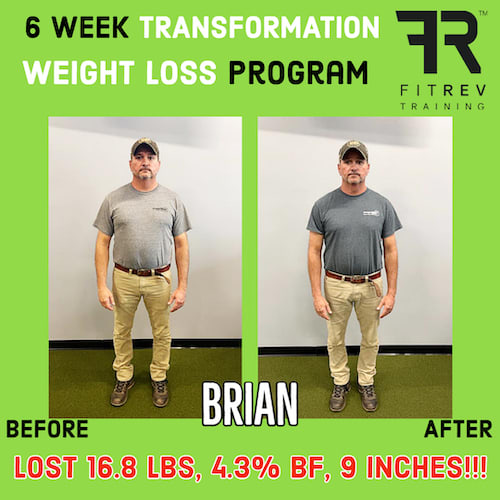 Lost 16.8 lbs, 4.3%, BF, 9 inches!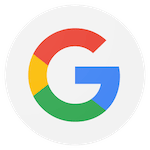 I was looking for a 24 hour access gym that also had classes to push me on the days I wasn't motivated. Found this gym and immediately fell in love. If you are looking for a family atmosphere with friendly and skilled coaches, try this place out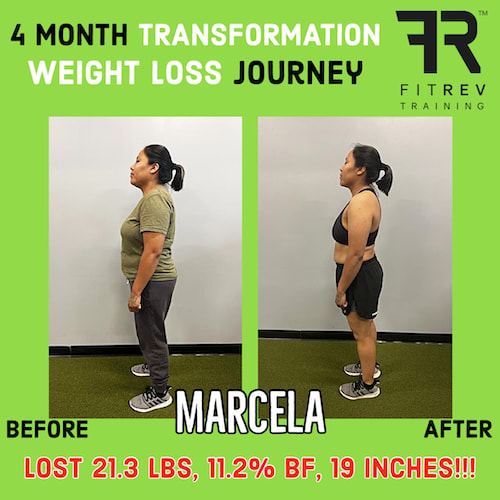 Lost 21.3 lbs, 11.2% BF, 19 inches!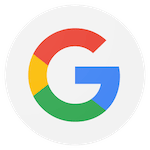 There are so many things that I love about this place to start:
The coaches - everyone has their unique style.
The schedule- they have different classes though the day that fits the busiest schedules.
The classes - there are more than 5 different classes to choose from or you can do it like me show up at the same time and take a different class every day.
After each class I know I will be stress-free especially after Box!
The Building- if you don't want classes they have open gym; they also have showers . Everything is sparkling clean!
The members- I love the diversity that this place has. Over all this is my happy place!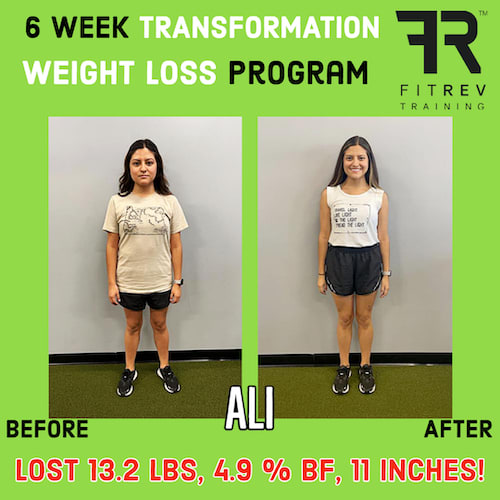 Lost 13.2 lbs, 4.9% BF, 11 inches!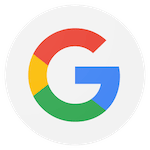 Ok, I don't write these but I have to say Coach T at FitRev Training in Hendersonville is awesome! She teaches boxing, yoga , this Buti yoga thing, HIIT and she's a great personal trainer. She makes you feel accomplished and she's so fun to work with! I've seen results just from her classes! Go check her out ASAP!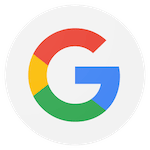 FitRev is a gym for all shapes, sizes, and ages. They have classes to help you thru the workout. Or equipment to work out on your own. I really enjoy the boxing classes. And believe me, if I can do it so can you. Just give FitRev a try. And it's veteran owned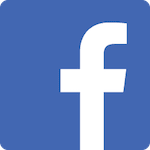 This place has provided such a comfortable place for me to come after being a new mom again. The energy is always positive and energetic. I'm really happy to be a part of the community.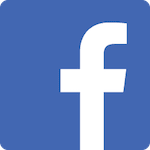 Great people and coaches that work you hard!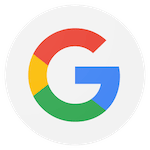 My favorite place to workout. I always receive personal attention. The coaches always find ways to help me to reach my personal fitness goals. Lov them!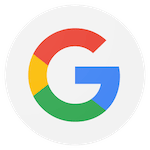 LOVE the staff at FitRev. Especially enjoy the boxing classes, individual instruction from the coaches and the encouragement from everyone!!! Great place to work out.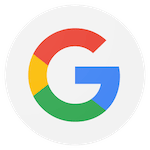 Fit rev is the best gym ever! I love the variety of classes and the personal training is top notch! I began my journey in August and have lost 20 pounds, and two pant sizes. Definitely recommend Fit rev!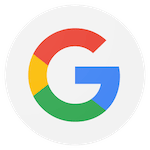 I love this gym! The instructors are the best, and they all treat you like family. There is such a great variety of workouts, and I never get bored. I highly recommend this place if you are looking for a place to fit in with a ton of encouragement and no judgement.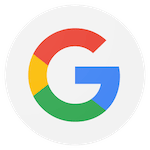 Love this gym. Everyone is super friendly. They have a large variety of equipment and a wide variety of classes to chose from. The owner Jason and his crew are always willing to help. Highly recommend.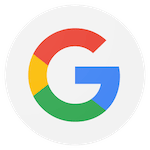 This gym has everything you need to get in shape, lose weight, or build up. From heavy bags for boxing, to weights and treadmills, to old school tractor tires and ropes, there's something here that will interest someone and keep workouts new and fresh. The staff is welcoming and friendly, and there's always a class to take throughout the day.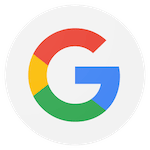 Love this amazing gym!! Everyone is so welcoming and supportive - instructors as well as the members. The classes are diverse, fun, and high-energy. They are also very group-focused. You are also welcome to work out privately and at your own pace if that is your thing. I highly recommend the boxing classes!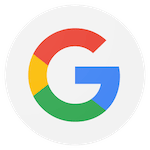 The atmosphere at FitRev is energetic, encouraging and a joy to be a part of. From the first day I entered the doors, Jason remembered my name and asks about my progress and my goals. Sherri did my complimentary fitness screening and was so encouraging in her suggestions to help me meet my goals. She has kept up with my progress and is always there for suggestions and inspiration. I love the laid back atmosphere....unless your in a class and then it is INTENSE!! Perfect combination for my personality!!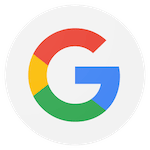 I recently joined and I must say that I am in love. The staff are great and the environment is positive! I am already seeing results and I am proud to be a member of this gym!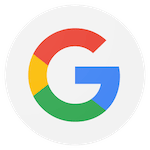 Love this gym and the staff! The classes are fun and never the same, so you won't get bored! If you're looking for an awesome trainer, ask for the owner, Jason Santiago. He'll help you reach your goals! (All the trainers are great, he just happens to be my trainer). Come check it out, you won't be sorry!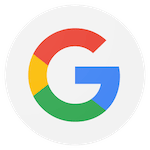 I wish I can give them 10 stars. This is by far the most welcoming gym I've ever been a member of, the staff is not just friendly but very knowledgeable and they genuinely care. Their class times are very accommodating, and they are fun, and effective. You feel like you belong, that you are part of the family at FitRev.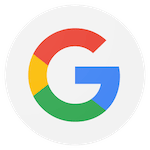 My wife goes here several times a week and invited me to one of the classes. Everyone was incredibly polite and knowledgeable. I would absolutely go again and recommend it to anyone who wants to exercise and push yourself in a positive environment.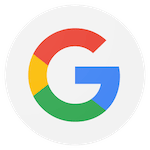 FitRev is an amazing place to work out, and it really does have a positive family atmosphere. The owner and instructors are second to none. They make the classes fun while pushing you to be the best version of yourself. I am proud to be a part of the FitRev family.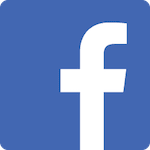 Jason was awesome training us this morning they the TRX workout. He is knowledgable about all of the exercises and helps new people not feel so lost.
Great fitness workout spot!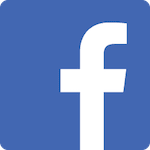 This pass Sunday was awesome I believe I'm still sore lol but anyways everybody was nice the energy was wonderful. All around a wonderful place to call workout home!!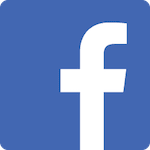 INCREDIBLE FACILITY!!
Everything you need to meet your fitness goals!
The trainers are all Amazing!
So knowledgeable and motivating!!
Love all of the classes !!!!!